I know, I know. When people think of tofu, they think of the flavourless, colourless, lifeless chunk of soy in the weird section of the grocery store. And you know what? I don't think its fair that tofu gets so much hate! When cooked properly, tofu can be an amazing substitute for meat and it's high in protein! It absorbs flavour really well and can be used to  make so many amazing recipes. Here are my top 5 favourites that I know you'll love too!
Ps: for more delicious recipes to use that tofu you have sitting in your fridge, check out my cookbook!
1. Crispy Sesame Tofu
There is a good reason this is one of my most popular tofu recipes. It's easy to make, delicious, and takes hardly any time at all to cook up. Click here for the recipe.
2. Tofu "Chicken" Nuggets
If you have been missing chicken nuggets since going vegan, you definitely need to make this recipe! I love doubling the recipe and freezing them so I can have nuggets ready to go, just like the frozen ones you buy from the store! Click here for the recipe.
3. Tofu Skewers with Creamy Peanut Sauce
This recipe is super versatile because you can change up the marinade and sauce to have endless combinations! This one with the creamy peanut sauce is a crowd-pleaser though, so definitely try it out first. Click here for the recipe.
4. BBQ Tofu Bowl
This bowl is easy to make but packed with flavour! Its a perfect Meatless Monday or weeknight dinner recipe because it takes no time at all and uses super simple ingredients. Click here for the recipe.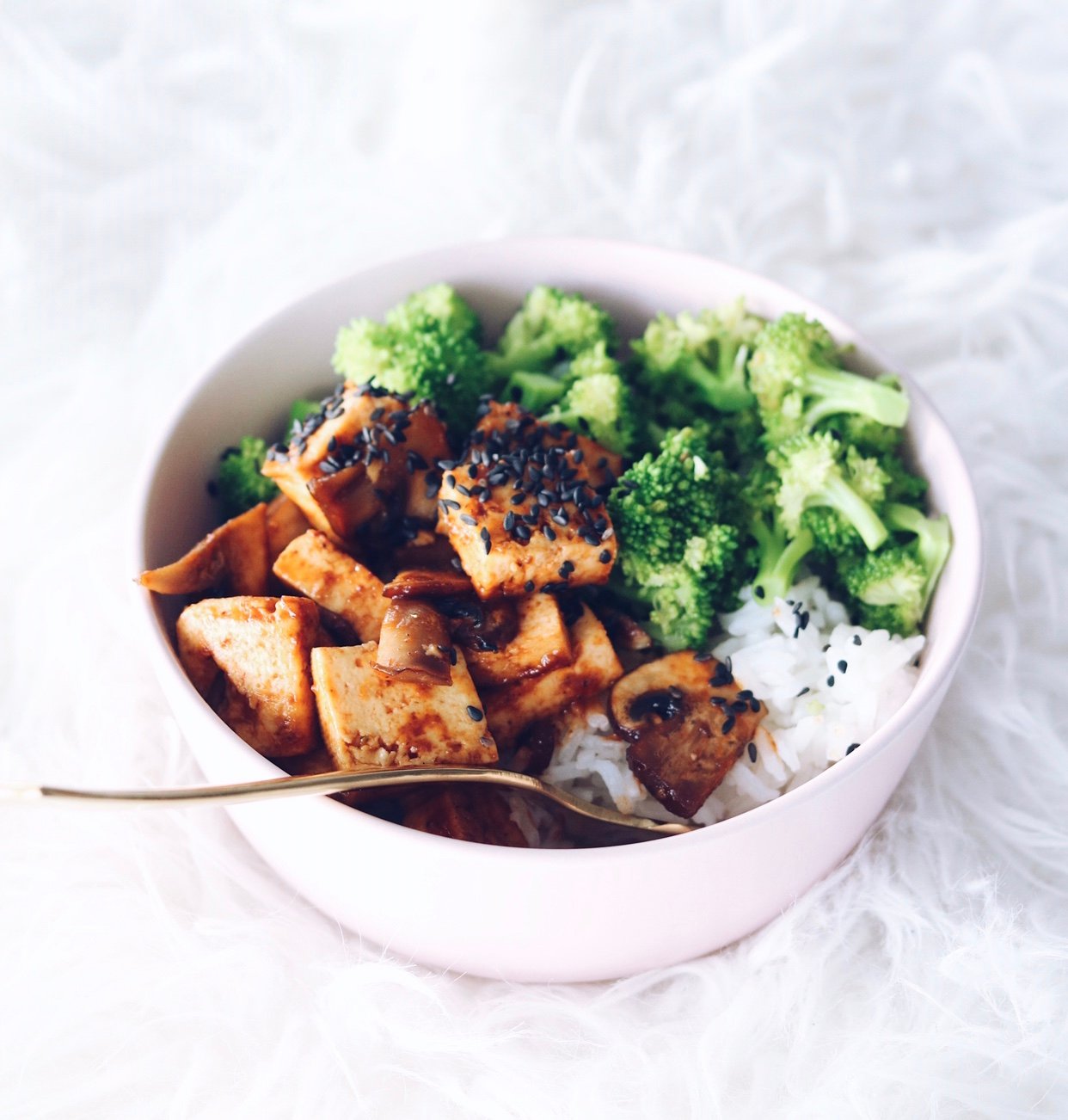 5. Crispy Tofu Dippers
One of my most popular recipes! Crispy tofu triangles with a "honey" mustard dip. A great high protein recipe that tastes amazing. Click here for the recipe.