Guys. It's time. Today is the day I am sharing the recipe for THE Christmas slush. For those who haven't seen on Instagram, every year starting December 1st I post about the infamous Christmas slush. Does anyone even know what it is? Do I even know what it is?
I didn't. Now I do.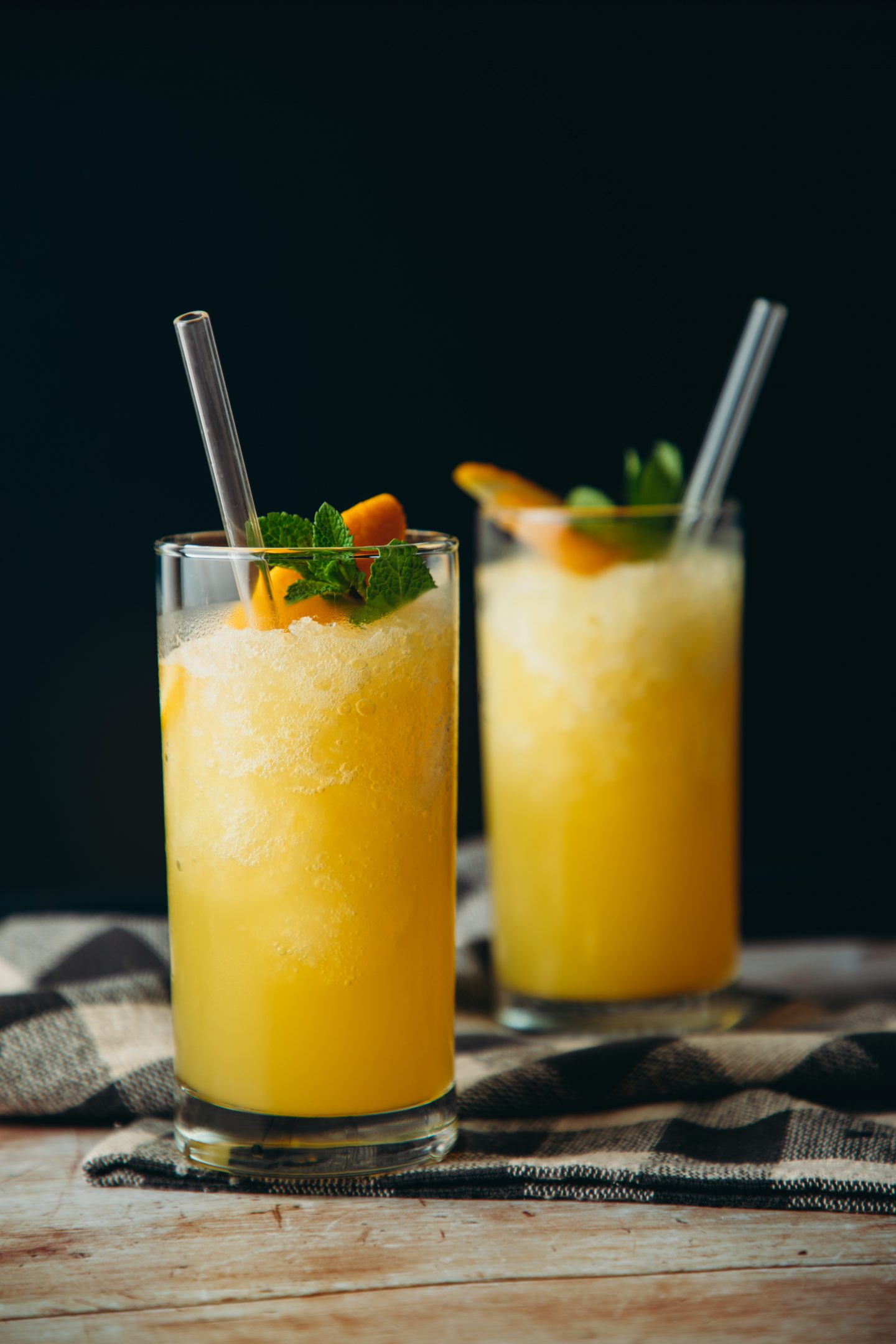 So lets back up. Greg's mother Monica has been making this recipe for years. Its a tradition. Its the best way to indulge in alcohol. It's just…. Christmas. In a cup. This recipe does not pop out any other time of year. So that's why its the Christmas slush! Other than that, there isn't anything Christmassy about it. Its citrus and tastes like pineapple.
I think its an East Coast thing that originated in New Foundland. Monica is from Cape Breton and apparently its a thing there. I also found this meme that confirmed the slush IS a thing. We laughed at this meme for a good 20 minutes. And so now the world needs to know. You're welcome.
I definitely think this could be customizable. You can definitely switch up the juice flavours, I would imagine. We haven't tried it, because you know, you don't mess with perfection. But some people might want to venture off and give it a go, and I think that's great.
Basically, you need a big Tupperware container or a legit bucket. And then you dump everything in and stir it and freeze it for 2 days (or so). Then, you scrape out the icy slush, fill half a glass with it and then top the glass off with 7up, Sprite, or whatever other type of fizzy mild soda you like. Enjoy!
Print
The Citrus Christmas Slush
---
Description
THE Christmas slush. It's famous over on @itslivb Instagram.
---
24

fl. oz canned pineapple juice (approx

0.68

L)… this can be a rough estimate just dump it in

12

 fl. oz frozen canned orange juice (no pulp)

1

fresh lemon, juiced

1 quart

(

1140

mL) vodka

6 cups

water

1 cup

sugar
For serving: 7Up, Sprite or other soda
---
Instructions
Pour all ingredients into large container or bucket, leaving room for expansion as it freezes. Freeze for 24-48 hours (takes a while because of the alcohol).
Use an icecream scoop or large spoon to spoon out the slush. Fill each glass about 1/2 full of slush, then top it off with the soda. Enjoy!