Hello!! Happy Wednesday. I hope you're all having a fantastic week. I'm in a GREAT mood today, even though its grey and cold (again) because today I am sharing this amazing recipe with you all. I asked on my instagram which non-vegan foods you miss, or what your favourite foods were before you went vegan that you wish you could recreate. I got a lot of requests for lasagna, and some of those specified a lasagna recipe without store-bought vegan cheese.
Because guys- I get it. Store bought vegan cheese is SO hit or miss, and most of them don't melt. They're great in a pinch, but to be honest, they aren't my favourite either. And I especially don't love them in huge quantities, like in lasagna. If I am going to make lasagna, I want GOOD flavours in between all those layers. So, we are making our own ricotta, and our own gooey cheese to go on top. However, if you have a vegan cheese brand you love, feel free to use it on top! It will save time, for sure.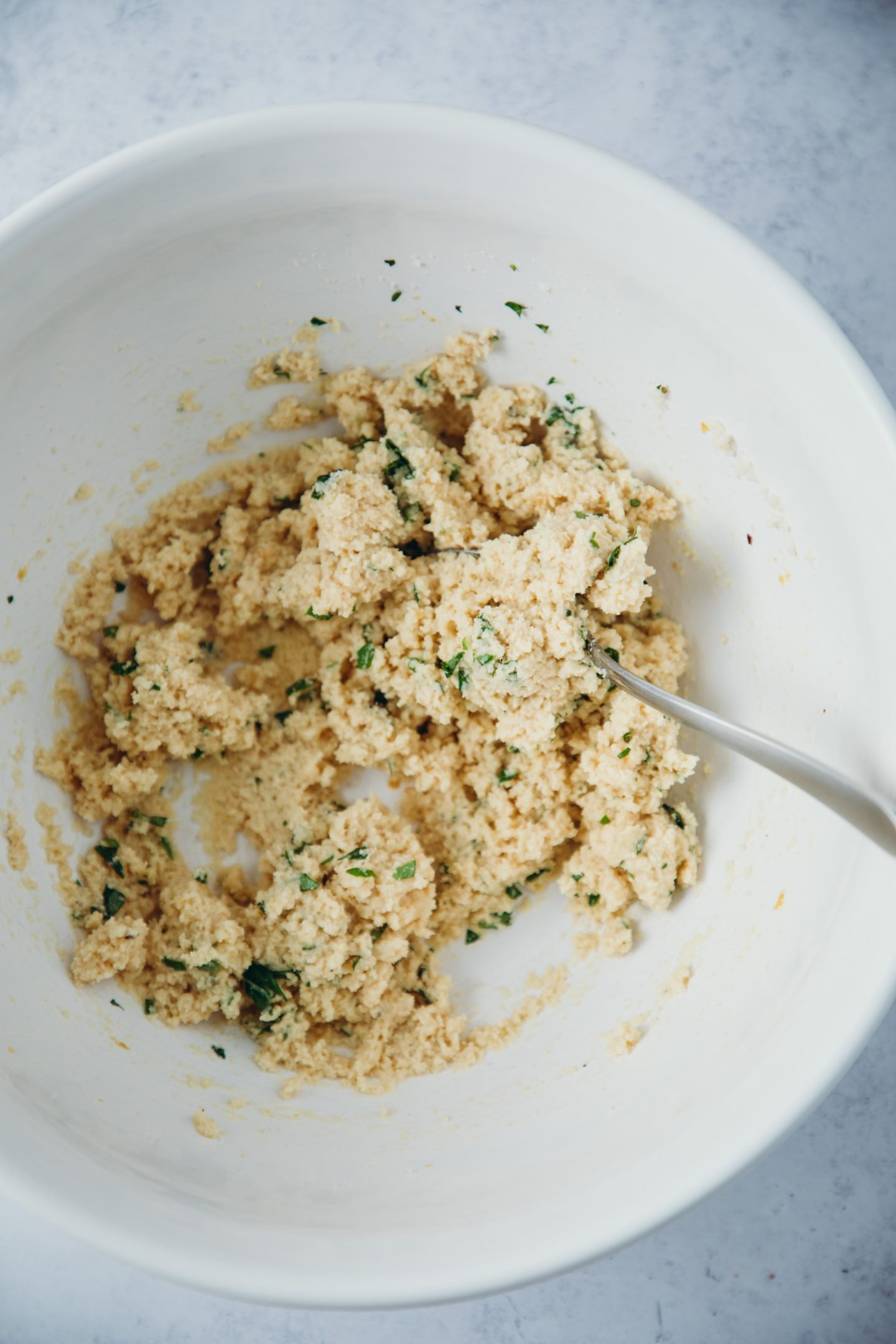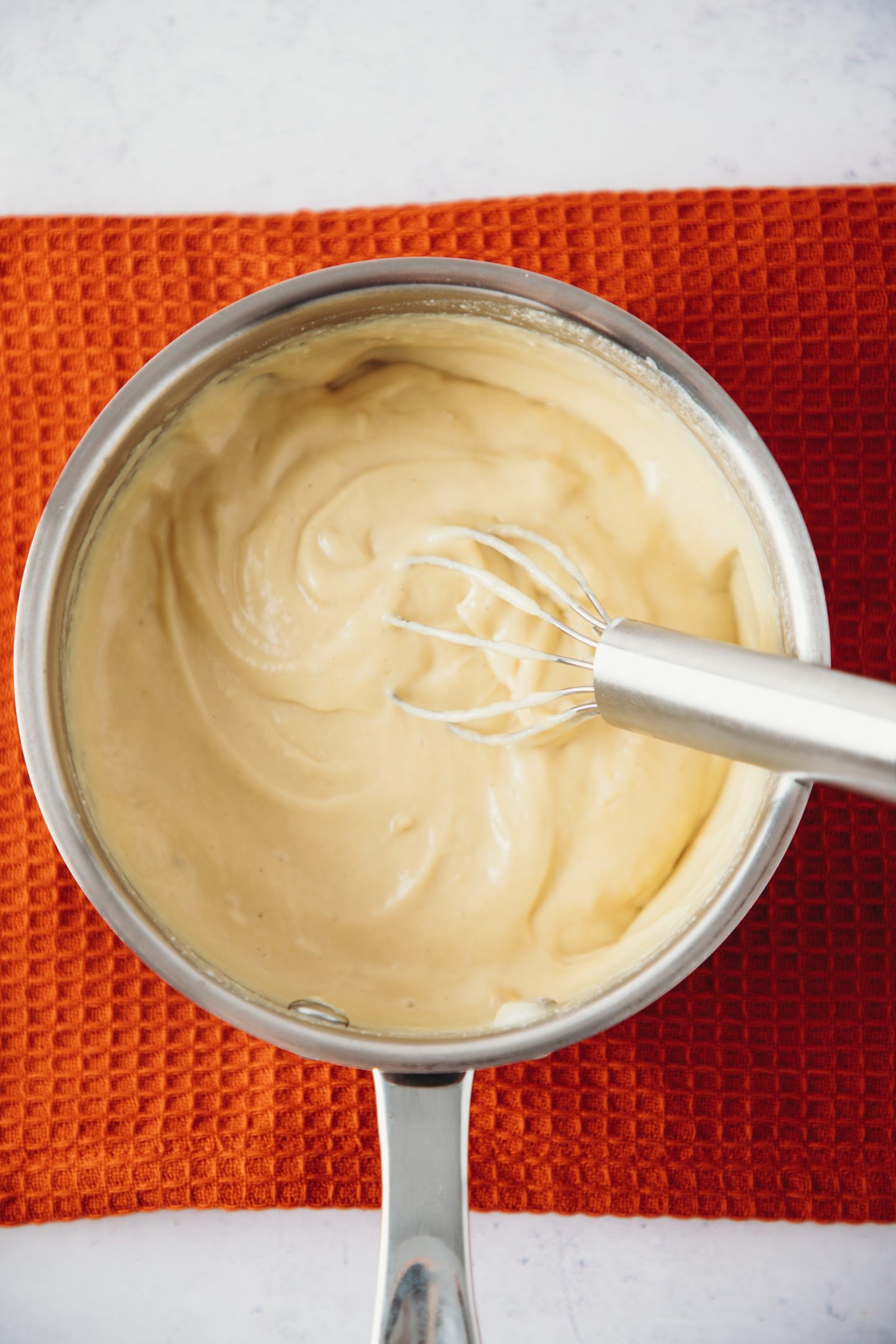 We're also making our own delicious sauce for these. And the best part about this sauce? Its made in the same skillet you bake the lasagna roll ups in, so trust me when I say there is really minimal dishes to clean up!
So, one last thing. These are lasagna roll-ups.
What does that mean? Well, we actually cook the lasagna noodles, then spread each one with homemade almond basil ricotta, then roll them up and nestle them into the sauce. Then top with some more sauce and the cheese. Then you bake it all in the oven until the cheese is golden! Its so easy to serve these, you don't have to worry about cutting messy slices! So lets get into it.
Print
Cheesy Baked Skillet Lasagna Roll-Ups
---
Author:

Yield:

4-6 servings (12 roll ups)
Description
Lasagna noodles stuffed with homemade vegan basil ricotta, rolled up and nestled in a tomato sauce, topped with melty cashew cheese.
---
Basil Almond Ricotta:
1 1/2 cups

almond flour (or finely ground almonds) * see note below for nut allergy

1/2 cup

water

2 tbsp

nutritional yeast

2 tbsp

lemon juice

1/2 tsp

salt

1 tbsp

finely chopped fresh basil (or

1 tsp

dried)
Sauce:
1 tbsp

oil

1

package (12 oz, 340 g) vegan ground beef, I used Beyond Meat

1

clove garlic, minced

1/2

onion, finely chopped

1

can (28 oz) crushed tomastoes

1 cup

tomato sauce

1 tbsp

finely chopped fresh basil (or

1 tsp

dried)

1 tbsp

finely chopped fresh thyme (or

1 tsp

dried)

1 tsp

salt (adjust by tasting, add less to start in case your tomatoes are super salty)
Melty Cheese Topping:
1/2 cup raw cashews
1 cup nondairy milk like oat or soy
2 tbsp tapioca starch (makes it stretchy and gooey)
3 tbsp nutritional yeast
1/2 tsp salt
1 tbsp lemon juice
12 lasagna noodles
---
Instructions
Add lasagna noodles to a pot of boiling water and cook according to package directions, until al dente. Drain and set aside to cool.
Meanwhile make the ricotta: in a large mixing bowl, combine all ricotta ingredients and stir to combine. Set aside.
Make the sauce: To a large oven-safe skillet (or frying pan, if you don't have one) add 1 tbsp oil and vegan beef. Cook according to package directions until browned. Add onion and garlic and cook 5 minutes, until onion is translucent. Add tomatoes, tomato sauce, herbs and salt. Stir to combine, then bring to a simmer over medium heat, stirring frequently. Simmer on low for 15 minutes, until sauce has thickened slightly. Scoop out 3/4 cup sauce and set aside. If you used a frying pan to make the sauce instead of an oven-safe skillet, transfer the contents of the frying pan into an oven-safe casserole dish.
Make the lasagna roll ups: lay one lasagna noodle flat on a clean work surface. Spread a small spoonful of ricotta over the whole noodle, then roll from one end to the other. Nestle into the sauce (either in your skillet or casserole dish), then repeat with all the noodles.
Spread the reserved sauce over all the roll ups. Set aside.
Preheat oven to 420 F.
Make the melty cheese topping: blend all cheese ingredients in a high speed blender until smooth (see note if you don't have a high speed blender). Pour into a small pot and heat over medium heat, whisking frequently, until it thickens. It will thicken quickly, and be one very gooey and stretchy. Once it has thickened considerably, remove from heat.
Use a spoon to spoon the melty cheese overtop of each lasagna roll up.
Bake in the preheated oven for 15 minutes, until cheese is golden. I actually broiled mine for a few minuets at the end to get the cheese to brown nicely, but its not necessary!
Remove from oven and let cool 5 minutes before serving. Enjoy!
Notes
If you have a nut allergy:  substitute 1 1/2 cups drained and pressed crumbled firm tofu for the almond flour, and use less liquid to start. Add more liquid if needed.
For the melty cheese topping, use store-bought nut-free cheese for the topping.
If you don't have a high speed blender: boil the cashews in a pot of water for 10 minuets first to soften them. Then proceed with melty cheese topping instructions as directed.