The Newest
M
Mexican Street Corn (Elote) Inspired Corn On The Cob
My vegan take on a dish I've always wanted to try making, Mexican street corn! (Elote) | this may not have done the real thing..
Popular Recipes
I
Iced Brown Sugar Oat Milk Shaken Espresso Latte
Hello and happy Thursday! If you need some pep in your step today, I have just the thing for you: An Iced Brown Sugar Oat..
V
Vegan Cinnamon Loaf
All the flavour and goodness of homemade cinnamon rolls, without the hassle! This loaf is a cinnamon sugar dream- fluffy, sweet and golden on top!
C
Chewy Chocolate Chip Cookies Recipe
I have TONS of vegan cookie recipes on this site, but this is my favourite recipe for classic chocolate chip cookies. They are every bit..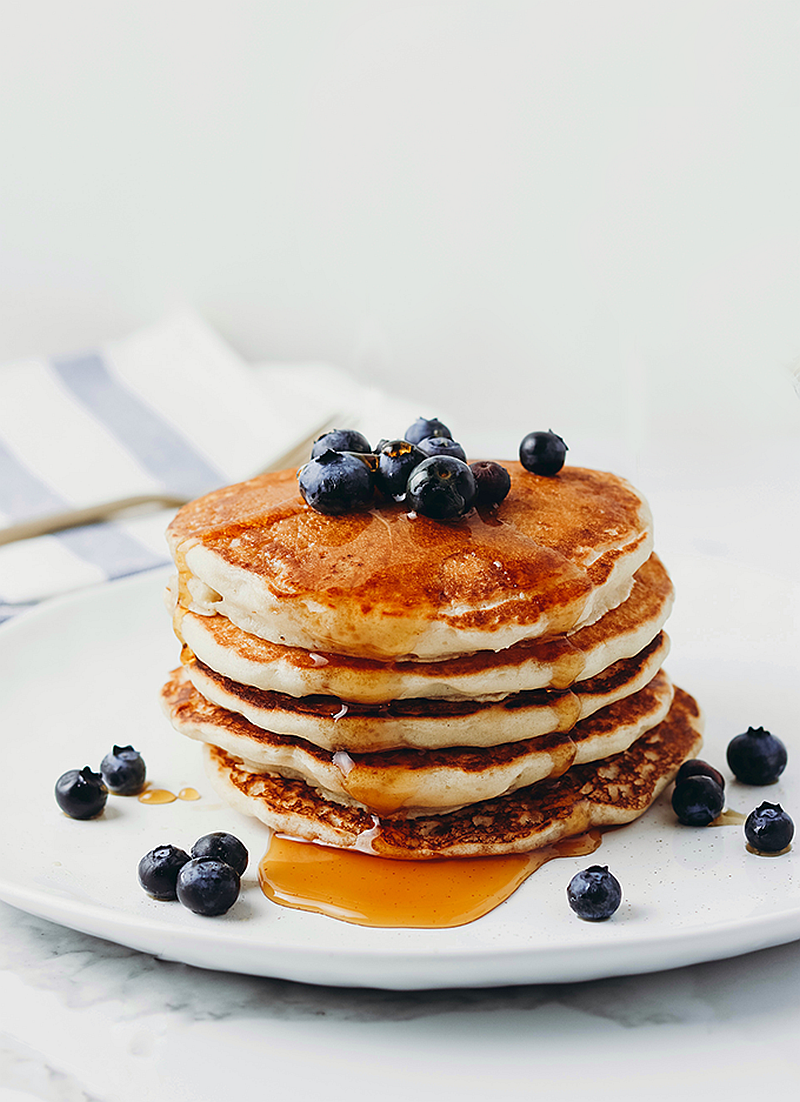 F
Fluffy Vegan Buttermilk Pancakes
I have been experimenting with this pancake recipe for a while. I LOVE pancakes that are light and fluffy and thick, but still simple enough..
O
One Pot Vegan Mac & Cheese
This recipe is your new go-to for quick, creamy, CHEESY vegan mac & cheese. There is NO cashews, NO potatoes and NO blending required and..
Cookbook #2!
Introducing: Liv B's Easy Everyday
A new collection of 100 recipes that are cooked with either five ingredients or in one pot or on a sheet pan - helping you master cost-effective plant-based cooking.
Hey, I'm Liv!
Welcome to my site! This is the place where I share delicious vegan recipes, cooking tutorials and much more.
More Recipes
H
Ham, Cheese & Thyme Omelete-Stuffed Croissants
Taking breakfast up a notch with these Ham, Cheese & Thyme Omelete-Stuffed Croissants! My vegan frittata batter (no eggs means even easier clean-up and allergen-friendly!)..
S
Swedish Meatballs-Inspired Pasta Skillet
This Swedish Meatballs-Inspired Pasta Skillet is the PERFECT pasta. Swedish-inspired vegan meatballs, browned in a skillet. Then, the creamy but light sauce soaks up all the flavour..
V
Vegan Brownie Cake with Chocolate Ganache
Today we are making this decadent, fudgy and rich brownie cake with a silky, velvety smooth chocolate ganache! A few weeks ago I got in..
W
White Cheddar Macaroni Pasta Salad
If I'm going to get excited about salad, its almost always a pasta salad! Case in point: this White Cheddar Macaroni Pasta Salad. This is the..
Liv B's Vegan on a Budget Cookbook
Liv B's Vegan on a Budget is filled with 112 simple recipes from breakfast to dessert that share my passion for inspired and effortless vegan food. With a focus on balance between health and comfort and sweet and savoury, there's recipes in here for everyone!