The Newest
S
Strawberry & Coconut Whip Chocolate Chip Cookie Bowls
Looking for the perfect  super quick no-bake 5 minute dessert idea? Try these Strawberry & Coconut Whip Chocolate Chip Cookie Bowls! Bursting with sweet, fresh..
Popular Recipes
I
Iced Brown Sugar Oat Milk Shaken Espresso Latte
Hello and happy Thursday! If you need some pep in your step today, I have just the thing for you: An Iced Brown Sugar Oat..
V
Vegan Cinnamon Loaf
All the flavour and goodness of homemade cinnamon rolls, without the hassle! This loaf is a cinnamon sugar dream- fluffy, sweet and golden on top!
C
Chewy Chocolate Chip Cookies Recipe
I have TONS of vegan cookie recipes on this site, but this is my favourite recipe for classic chocolate chip cookies. They are every bit..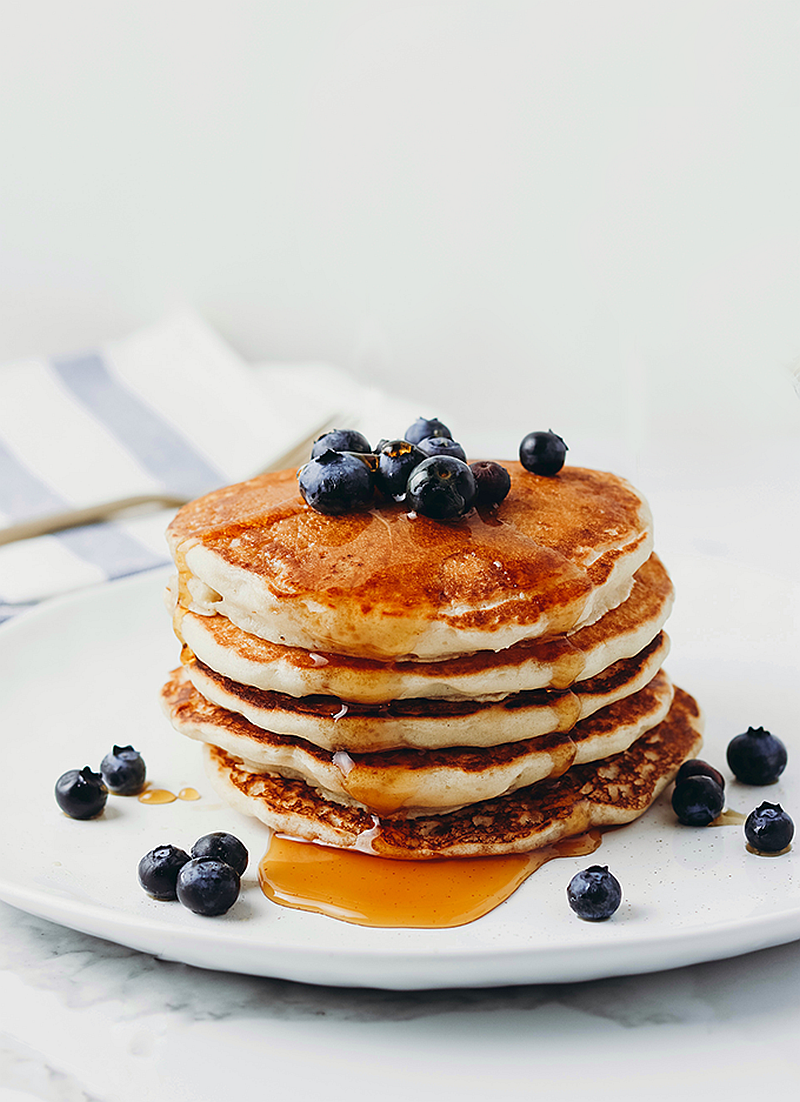 F
Fluffy Vegan Buttermilk Pancakes
I have been experimenting with this pancake recipe for a while. I LOVE pancakes that are light and fluffy and thick, but still simple enough..
O
One Pot Vegan Mac & Cheese
This recipe is your new go-to for quick, creamy, CHEESY vegan mac & cheese. There is NO cashews, NO potatoes and NO blending required and..
Cookbook #2!
Introducing: Liv B's Easy Everyday
A new collection of 100 recipes that are cooked with either five ingredients or in one pot or on a sheet pan - helping you master cost-effective plant-based cooking.
Hey, I'm Liv!
Welcome to my site! This is the place where I share delicious vegan recipes, cooking tutorials and much more.
More Recipes
G
Garlic Butter Corn Pasta with Basil (Dairy-Free!)
Today I give you a recipe for the simplest weeknight pasta: Garlic Butter Corn Pasta with Basil. Inspired by that classic "what do I eat"..
V
Vegan Naked Chicken Chalupa (Taco Bell-Inspired)
Up here in Canada we've been watching all the lucky people in the US try out a new vegan Taco Bell menu item – a..
B
Brown Sugar Peach Streusel Dessert Pizza
You are going to LOVE this Brown Sugar Peach Streusel Dessert Pizza! Dessert pizza has to be amongst the sweetest, most customizable and maybe slightly..
G
Giant Vegan Bakery-Style Chocolate Chip Cookies
Your search for the perfect vegan, dairy-free, egg-free bakery-style homemade chocolate chip cookies ends here! This giant vegan bakery-style chocolate chip cookie recipe is made..
Liv B's Vegan on a Budget Cookbook
Liv B's Vegan on a Budget is filled with 112 simple recipes from breakfast to dessert that share my passion for inspired and effortless vegan food. With a focus on balance between health and comfort and sweet and savoury, there's recipes in here for everyone!