Congratulations! You've made it to the best, most refreshing drink recipe you will find all summer long! This easy Sonic Copycat Cherry Limeade Recipe is the perfect iconic mix of cherry, and lemon-lime soda flavour – and easily made in one cup!
If you've never tried Sonic's iconic Cherry Limeade, then you need to give this a try! At this point, every famous fast food restaurant in North America has their own iconic menu item; something that sets them apart from the rest. McDonalds has their Big Mac (check out my Big Mac toast recipe if you miss Big Mac sauce as much as I did). Chick-Fil-A has their unbeatable Chick-Fil-A sauce. In-N-Out has their Animal style fries as a secret menu item. And Sonic has their always-refreshing, delicious Cherry Limeade recipe! Skip the sonic drive-thru and give this a try today.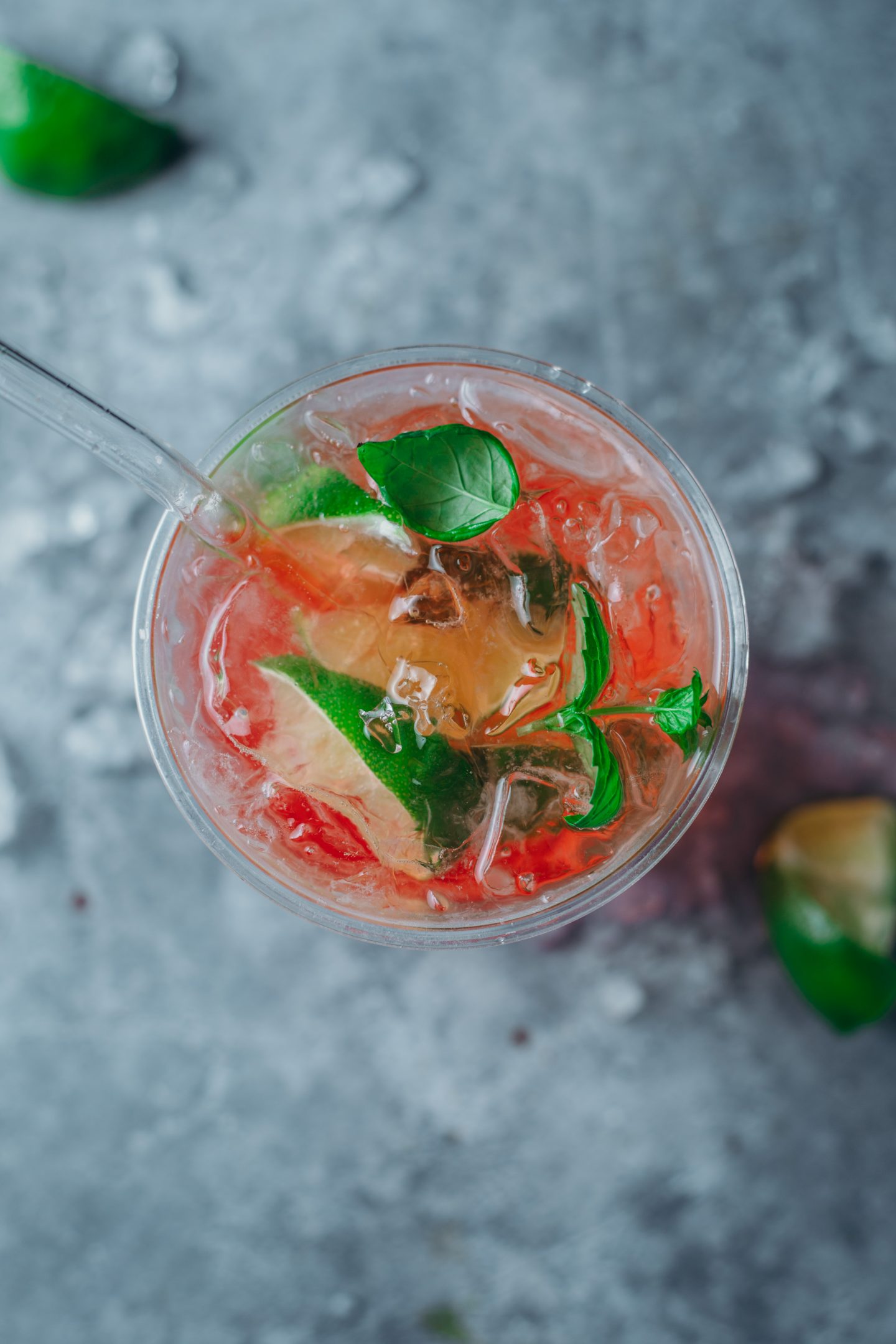 Is Cherry Limeade the best Soda drink at Sonic?
This easy cherry limeade unlike any other soda you're likely to try! of course, cherry & lime isn't a revolutionary flavour combo. I'm sure it's been known to be found from time to time in different candies, pastries or desserts. But I would be lying if I said I came across the flavour combo often! This easy copycat Sonic Cherry Limeade recipe is one of those simple recipes that has you shocked every time you take a sip. And good luck stopping once you've started! It seems too simple to taste so good!
I remember taking my first big trip down the east coast of the United States when I was around 12. Just old enough to appreciate all the new sights, smells, people, and especially – tastes! I will be first to say that I wasn't what you would call the "healthiest" kid now that I look back. But I was active, energetic and worked up quite an appetite! That's why on this first big trip to the land of bountiful fast food options, I knew I had to cross every fast food joint we didn't have in eastern Canada off my list. But one thing is for sure. After that trip, the one fast food item that stuck in my head for years to come was the Single Serve Sonic Cherry Limeade I'm about to show you!
How do you make Sonic copycat cherry limeade?
VERY easily! Before you get worried that this is going to take a lot of ingredients boiled down into a syrup or require special soda-making appliances for the perfect flavour – let me put your worries at ease. Sure, you could go all-out and put loads of time and effort into making the highest-quality soda imaginable. But if you're like me and you're thirsty enough to want to make something as tasty as this, then you definitely don't want to spend a lot of time making it!
What is in limeade at Sonic?
Follow these quick and easy instructions:
First, get yourself a cup you LOVE! I know that sounds ridiculous, but if you want to truly appreciate this Single Serve Sonic Cherry Limeade as the most refreshing drink of the summer, then you have to use your favourite cup! (I know you have one)
Next all it takes is a quick assembly of some maraschino cherries and syrup from the jar, squeezed lime slices or wedges, ice and 7up (lemon-lime soda)! Garnish with a a few fresh cherries and a bit of mint leaves for extra freshness (optional – my wife has an herb garden and the mint is going a bit crazy at the moment) and there you have it!
Yes that's right, two easy steps and you've got a drink full of sweet carbonation, tangy lime juice and slices, slice of lime flavor, and cherry juice or syrup from the maraschino cherry jar. Pour it all over ice and you've got a serving for one.
PRO TIP: Add a little stir of vodka or rum to the large pitcher or cup for the best adult party drink of the season!
FAQ about easy copycat Sonic Cherry Limeade
Does cherry limeade from Sonic have caffeine?
Cherry Limeade from Sonic does not naturally contain caffeine.
What flavor is cherry limeade?
Sonic Cherry limeade is has primarily a cherry flavor. Lime juice or simple syrup/cherry syrup are often used in copycat recipes, as well as lemon-lime soda.
Does Sonic Cherry limeade have Red 40?
Sonic Cherry Limeade does contain Red 40 as one of it's common ingredients to get the red color. This recipe however does not contain Red 40. Look for a jar of maraschino cherries that does not contain the ingredient.
Is Sonic Cherry Limeade carbonated?
Sonic Cherry Limeade recipes are normally carbonated due to the lemon-lime soda.
How many servings does this easy Sonic cherry limeade recipe make?
This This easy copycat Sonic Cherry Limeade recipe makes a single serving. double this recipe for more if making for a crowd!
Does diet cherry limeade from sonic have sugar in it?
I recommend using MyFitnessPal for all accurate nutritional information and  measurements regarding keto-friendly, calories, carbohydrates, sodium, calcium, fiber, protein, sugar, fats and vitamin C etc.
Where can I find recipes like This easy copycat Sonic Cherry Limeade recipe?
If you try this Single Serve Sonic Cherry Limeade recipe for the summer, let me know what you think in the comments! ENJOY! Follow and share your experience with us on @gregsvegangourmet & @itslivb for daily gourmet vegan comfort food and copycat junk food recipes!
Print
Single Serve Sonic Cherry Limeade
---
Author:

Total Time:

5

Yield:

1 serving
Description
This Single Serve Sonic Cherry Limeade is the perfect iconic mix of cherry, lime and soda flavour – all made in one cup!
---
4

maraschino cherries

1 1/2

crushed ice

2 tbsp

maraschino cherry syrup

1/2

lime, sliced

2 cups

7up soda
fresh mint for garnish
---
Instructions
In a medium sized cup, add 2 maraschino cherries and 2 wedges of lime.
Fill the cup 3/4 with ice, then add the maraschino cherry syrup, soda, two more maraschino cherries and lime.
Add fresh mint to garnish (optional)
Enjoy!